We are Happy to Announce the Launch of Glocalities Academy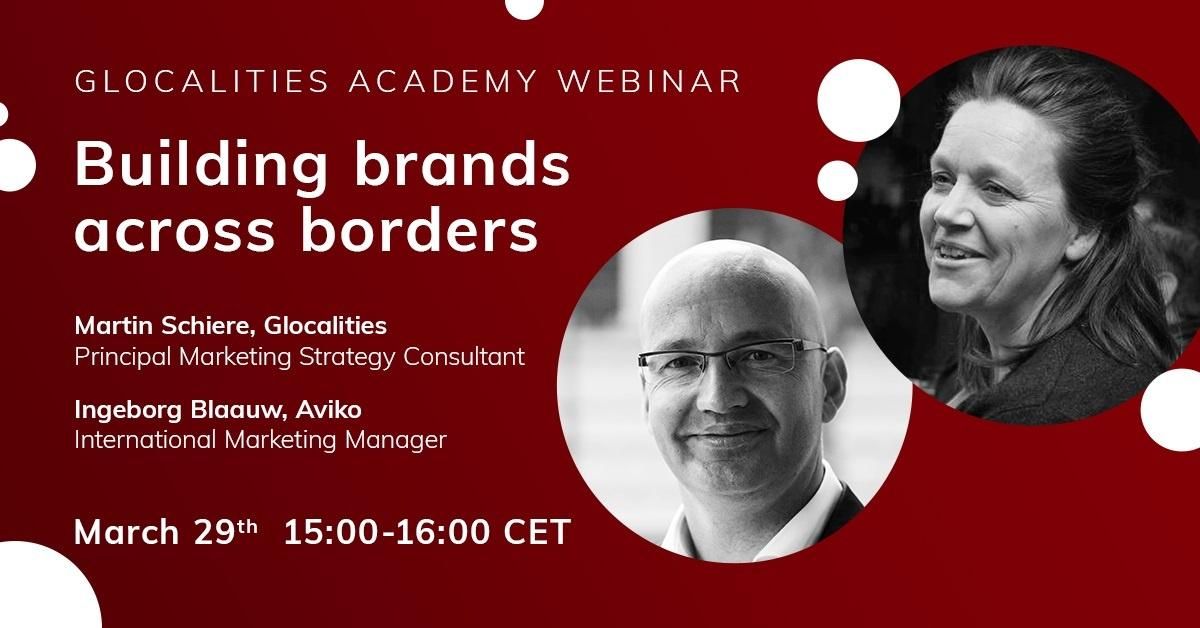 Building Brands Across Borders | Glocalities Academy 1st Webinar is on 29th March!
Save the date! | 29th March 15:00 (CET)
We are happy to announce that we are now launching the Glocalities Academy, which will aim at sharing our latest international research insights and presenting client cases in order to help Marketers, Fundraisers, Communication Professionals with their efforts.
We will have our first webinar on 29 March at 15:00 (CET) about "Building Brands Across Borders" using international segmentations. This event will be hosted by Martin Schiere - Glocalities' Principal Marketing Strategy Consultant and we will be having Ingeborg Blaauw – Aviko's International Marketing Manager as a guest speaker.
Martin has been working as a Researcher and Marketer for 15 years and with his deep experience in Marketing, he has been helping many Marketers with global brand management and building brands.
Ingeborg has been working as Int. Marketing Manager at Aviko for 12 years and her growth strategy and marketing work resulted in an increase in sales in the CEE countries of between 12%-16%.
Martin and Ingeborg will share their insights on entering new markets, growing your presence in other markets and managing brands internationally.
Don't miss out on our 1st webinar that will be sharing actionable insights and register via this link: https://bit.ly/3M5WCQq
See you on the 29th March!
webinar, building brands, market segmentation, glocalities academy