The World of Glocalities App: A Review By Richard Wolffe
Wondering how to generate more engagement for your brand, cause or organization? Wish to learn and speak the language that resonates with your target audience?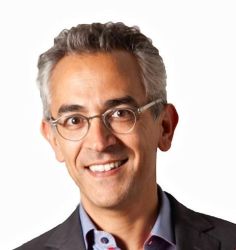 To explain how the World of Glocalities app helps you to reach new audiences across the world, we interview Richard Wolffe, CEO of Thinkshift (NYC).
Richard Wolffe has been a journalist for his whole career. He started out at the Financial Times, moved to Newsweek, and then NBC News. For two years, Richard was CMO and CDO at Global Citizen. During those years he started working extensively with Glocalities data. Richard left Global Citizen in October 2017.
The Challenge
We start the interview by reflecting on his years at this nonprofit. Richard refers to Global Citizen as an unusual nonprofit. It aims to build a global movement of mostly young people, to take action to end extreme poverty. Richard describes how they were engaged with a number of international launches. Global Citizen wanted to tailor their messaging on a pivotal and challenging subject: poverty. Reaching a target demographic in new geographies was a very ambitious project for us.
Starting with research
Richard believes in a data-first approach; it's important in marketing and editorial to have good instincts and experience that can help shape what you attempt. However, he recommends to start out with some research.
According to Richard, The World of Glocalities research was very well tailored. Very rigorous regarding the market we were looking at, the particular demographics, and specifically how to tailor messages that were more likely to succeed for those audiences.
Tailoring messaging to specific segments
What was particularly helpful was being able to compare messaging examples, approaches, cultural trends between markets that we were very familiar with. For instance, the comparisons we were able to make with the app between Millennials in India with Millennials in America were very helpful for us. Not only did it help us to understand ourselves, but also how to apply that data in terms of articulating a message that could be more successful when we were trying to communicate and build a movement and an audience in India.
Using the World of Glocalities app
Try the application for free here.
Richard thinks the application is very easy to use. He says it's a lot of data that is underlying the client facing app. He continues explaining the simplicity: once you understand the thinking behind the data, how the data is quantified and organized, the app is straightforward to use.
When asked what kind of insights he was hoping to unlock with the app, Richard explains they were looking at a number of different countries. Global Citizen launched a campaign in Germany, Canada, and India. They were trying to understand what their model demographic was. From their home base and also their international audience, they were trying to understand, first of all, the mindset of their target audience in three different countries. They wanted to understand the attitude of Germans who care about poverty. And learn how that attitude was different from the core of their base in the United States.
They knew the difference in age profile and learned how they differ in their concepts of how to tackle poverty. They discovered the difference in their motive for tackling poverty. There was certainly a difference in their willingness to be public about their activism when compared to a core of their base in the United States.
Richard states that all of those behavioral differences were useful insights for Global Citizen. It tracked with their personal experience, their anecdotal evidence, and also with what they heard from their team on the ground. The World of Glocalities application helped them to apply those insights to specific messaging, considering the attitudes that were more likely to succeed with this German audience.
Finding the right persuasion tactic
Richard shares some examples to highlight the usefulness of the World of Glocalities application. In some instances, you might think, if you work in the anti-poverty sector, that compassion or optimism is the most important thing to persuade the audience. He mentions however that being ''a true believer'' (holding on to your assumptions) can distort your understanding or your ability to succeed.
The Glocalities data showed that optimism wasn't the most resonant attitude for Germans. A sort of cautious pessimism was more likely to succeed. Fighting poverty is difficult, and Germans can do difficult things. According to Richard, this is a very German attitude; and not so much a British or American attitude. He continues by explaining that overcoming difficulties is not the same as optimism. It's sort of a dogged realism. Richard confirms that those kinds of insights were extremely helpful for his nonprofit organization to know how to approach this topic, what to build and it turned out to be a very successful launch in Germany.
Stepping out of your bubble
When asked if these insights allowed him to step out of his bubble, he confirms this. Richard mentions we all have bubbles. He adds it's important to compare your bubble with other people's bubbles. It's not that people are completely alien, but these nuances can help to shape the language you need to use. And then you have to be creative and hold on to your experience and test and learn. The data is showing you contrasts, and then you have a starting point.
Richard mentions an insightful example of how to apply the insights of the World of Glocalities app to campaigns: in India, which has a massive challenge with extreme poverty, you can not appeal to compassion in the way you would in other markets in the developed world. Richard explains: people get hardened; they get immune to the poverty that's all around them because it is overwhelming. What the research helped us to understand was the way to get to the poverty issues, namely by talking about world-class sustainable cities and living. Richard adds, we told them that if India wants to be a global leader, they have to clean up their act; they have to provide for the poorest. And India has to have cities that function well. That opened the door to the poverty discussion, rather than saying you have a moral duty. This persuasion tactic was in contrast with a message like "you need to care." Or "you should do this because it's wrong that people are poor."
Richard explains this was a much more self-confident approach that they took there. This message was almost a coming out celebration for India. For India, stepping on the world stage as a world leader meant having world class cities. He continues saying they developed a message that was about "now is our time." This message was especially appealing to Indian Millennials. Richard mentions the original messaging from their Indian partners was much more about compassion and togetherness.
All the research they found from Glocalities was that that message would not work. Their Indian Millennial staff recognized that this message of compassion and togetherness did not work for them. Richard continues to say the Indian audience wanted to be much more self-confident. The message that "we are dealing with poverty, because now is our time" was resonating with this Indian audience. The message confirmed "it's our time to do this; it's our time to be world leaders. It's our time to address these poverty issues."
According to Richard, those kind of differences were pretty profound. He says when you are stepping outside of your bubble, you're not just stepping out of your bubble when you are an outsider; even insiders need to step out of their bubble. Richard explains: you can be a true believer in your market, and you can still be speaking another language; a language that does not resonate with your audience.
Richard thinks the environmental movement is struggling to do that in the United States and Western Europe. He says the environmental movement is talking to themselves. Richard adds that they are speaking the language that's very successful for their base, but it does not expand their base.
Richard explains: if you're going to reach a broader audience, and build something that you can credibly call a movement, you have to understand the mindset of different groups of people.
Using the archetypes
When asking him about the archetypes in the app, Richard elaborates on how he's using them. They are useful insights into the mindset of your target audience. He refers to the archetypes as a nuance. They help him with an understanding of what appeals to his audience. Richard refers to the archetypes as another layer of nuance regarding the mindset of what is attractive to your audience.
Using the data to reach your goal
What is the best way to apply the app and all the insights from it? Richard says you have to start out understanding a few parameters of where you want to be (your goal), what issues or subjects you're interested in, and a feeling of what your target demographic is, regarding gender, age, education, and so forth.
Once you define those parameters, and you understand the comparison nature of this data, comparing one group to another, then he thinks it's tremendously insightful in terms of directing a marketing approach, communication messaging, on some very difficult tricky subjects. He adds:
"If this stuff was easy, then we wouldn't need the data"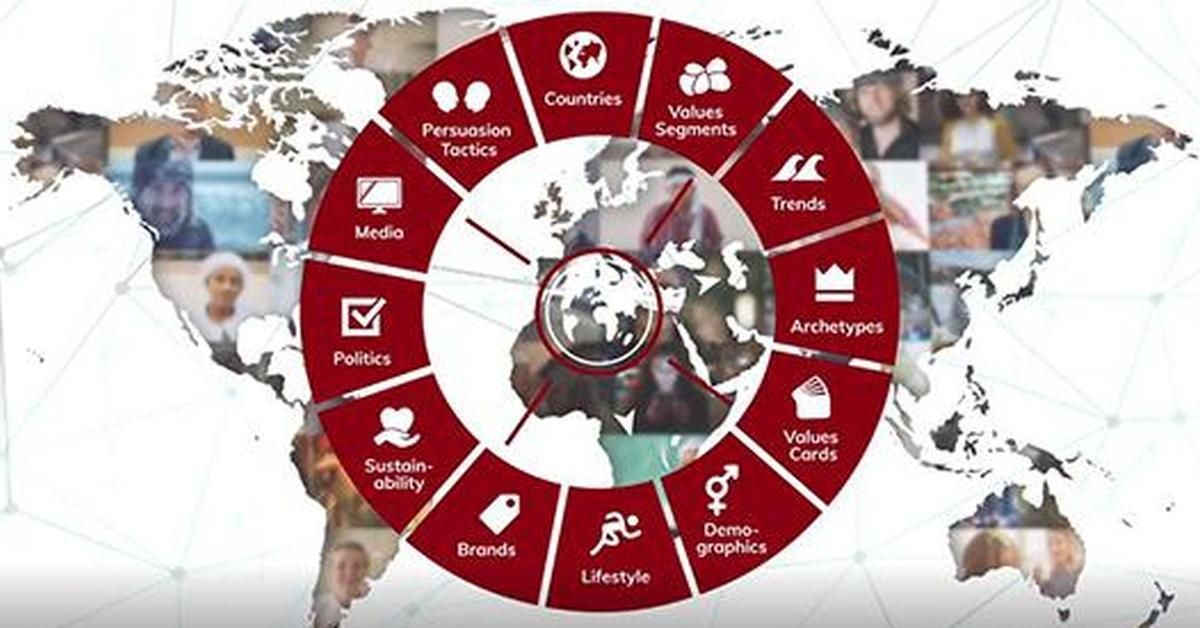 Measuring campaign effectiveness
Was it possible to measure the effectiveness of the messages inspired by the Glocalities data? Richard explains they could certainly measure the effectiveness in terms of engagement. He says they had their own KPIs across the board: everything from social media engagement to ticketing to actual events. He continues saying that without any doubt, their launches were successful, their events were sold out, their engagement levels grew exponentially through this period to historic levels for the organization. He remarks it's hard to benchmark these things; you adapt as you go.
Richard continues illustrating the effectiveness of the messaging. He mentions the German launch was the second time Global Citizen had attempted a launch in Germany. The first time they did it, the tentpole event was woefully under-attended. The second launch in Hamburg last year was attended fully to capacity. Richard says he's not sure if it was just their messaging and marketing, but the messaging was a significant factor in the difference between those two events. The organization grew from a monthly audience of a million people to in the stage of two years, 40 million a month. That kind of growth relies on understanding the target audience.
The uniqueness of the app
When asked about the unique benefits of the World of Glocalities app, Richard refers immediately to the comprehensiveness, and the size of the data which allows you to segment across different issues, geographies, and demographics. He adds the ease of use of doing that segmentation. He also mentions the app helped with insights on the kind of topics that were very helpful in the nonprofit world of values, social change, politics, and culture.
Richard recommends this app to anyone who is in the business of social change. He continues to say you need social change to win support, whether it's fundraising or political support. He says for brands all research shows that if you are going to communicate with anyone under fifty, you have to be speaking social values first and products second. He states this is a complete reversal of the way people marketed towards the baby boomer generation. Richard remarks that:
"Social values define brands"
He says that everybody knows that social values matter, but there's a reluctance to sell that way, and speak that language. He adds that people do not know how to move from the social values language to the product or brand language. Richard emphasizes the importance of research and good creatives with extensive experience. He says this combination is necessary to make the leap from social values to products. Richard explains you can't just say your brand suddenly cares about making the world a better place. People will think it's inauthentic. The how is the critical question. That comes down to knowing your audience, tailoring things for them in this space that will succeed, and being genuine and creative about it.
When asked what kind of professionals could leverage the power of this app, Richard says anyone involved in marketing and communication primarily. He adds it's for political organizations, nonprofits, and anyone involved in public engagement. He says the usability of the app corresponds with what you're trying to convert people into. The World of Glocalities app is helpful to anyone who is dealing with conversions. It could be sales, subscriptions, or registering people to vote. Richard concludes by saying he loves the app:
"It's incredibly helpful, insightful and easy to use"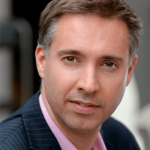 Martijn Lampert
This email address is being protected from spambots. You need JavaScript enabled to view it.
+31 20 589 83 70