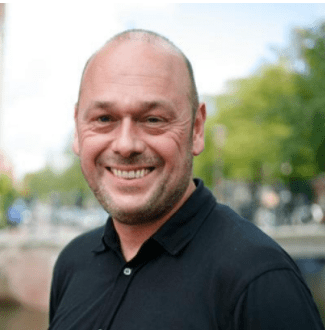 Glocalities Employee Corner - Roel Schoemaker

"The content part of my job what makes my heart tick"

Glocalities' Employee Corner is having Roel Schoemaker this month. Roel has been working both for Glocalities and Motivaction for more than 7 years as Principal Strategy Consultant. He has a strong background in social sciences and also very talented with languages. Read the article to learn about Roel's background, his role in Glocalities and what he said for our clients. 

---
Can you tell us about yourself?
Born in the Netherlands, Amsterdam, lived there all my life, except one year in Italy, where I studied at the University of Pisa and Perugia. I studied History and Italian literature (University of Amsterdam). I speak Dutch, English, German, French, Italian and a little Spanish
How long have you been working for Glocalities?
I started working for Motivaction in 2014, later on in 2018 with the foundation of Glocalites I continued working for Glocalities.
What are your responsibilities at Glocalities?
Mixture of commerce and contents I can say.
What part of your job do you like most?
The content part is what makes my heart tick and my enthusiasm for contents makes the commercial part of my job fun too. What I mean with the contents part? Only our clients know that the worldwide Glocalities research we conduct annually is one of the richest databases about human values and lifestyles. Diving and digging into that data is an exciting and mindblowing experience. Let me give an example: my dominant Glocalities values segment is the Creatives ☺. Insiders know that Creatives find freedom, and self-development very important. Creatives are world citizens and feel that everything and everybody relate to the other, whether this is a person, a nation or a planet. But I also know that many people in the world do not agree with the way Creatives look at life. In our database I can find answers why people and cultures differ from each other, but no matter how much people differ, there is always a way to overcome differences. Finding those bridges is enormously rewarding.
Which United Nations' SDG is the most important for you and why?
SDG 12 - Resposible Consumption and Production is the most impotant one as I mentioned earlier, I  see all people in the world connected to one other so to help our planet we all need to acknowledge that our consumption should be in a responsible way.
What makes you happy in life?
Culture and art, opera ad festivals, travelling, being with people make my heart sing.
Would you like to say something to clients or prospects of Glocalities?
I invite everybody to take a swim with me in our Glocalities database!