Glocalities 2020: A year in review
Written by: Martijn Lampert
Marketeers opgelet! Al nagedacht over de super dimensie?
The end of the year is nigh and what a year 2020 has been! With the end of this year comes our end of the year review: what did we achieve in 2020 in spite of the circumstances that affected us all globally? Glocalities' 2020 is well-reflected in the best read articles from our website. Because coincidentally, while we were in the midst of our fieldwork, the Coronavirus first hit China. Our subsequent China Lockdown trends report was an immediate hit! It was covered by the New York Times, leading media in China and other reputable sources in a great number of countries. The popularity of the study led to a series of Glocalities reports that looked into the impact that the pandemic and lockdowns had on values and cultures, on branding and finally on fundraising campaigns.
Of course, not all that we published this year was in relation to the Covid-19 pandemic. Additionally, we presented a step by step plan for structurally entering new markets based on extensive experience in helping clients grow internationally. Our World of Glocalities insights tool increasingly provides clients with immediate international research insights at their fingertips.  Because of the relevance of international cooperation in this time of crises and the 75th anniversary of the United Nations we published our survey on trust in the UN, which was shared by the UN Secretary General's Office. Our trend research on environmental concern continues to be one of our best-read articles and remains highly relevant for international companies and NGO's that want to contribute to a sustainable future.
In 2021 you will continue to be able to count on Glocalities for providing you with cutting-edge international insights for marketers, fundraisers and communications strategists!
In the meantime, stay safe, have a merry Christmas and all the best for 2021.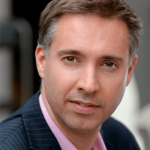 Martijn Lampert
This email address is being protected from spambots. You need JavaScript enabled to view it.
+31 (0)20 589 83 73