Glocalities Launch Event: Celebration Party
Last Thursday Glocalities celebrated becoming a separate company! After an afternoon seminar, the celebration took place!
At the grand opening, Glocalities CEO Pieter Paul Verheggen welcomed the 250 guests. Many old employees had accepted the invitation and joined this milestone in the history of Motivaction and Glocalities. Motivaction founder Frits Spangenberg shared some thoughts about the company and its first steps and said that he was proud to see that the company has successfully acquired the position he always aimed at: as one of the leading research agencies in The Netherlands and international research authority. Moreover, Glocalities Research Director Martijn Lampert talked about the ideas and values behind Glocalities: We discover and tap into the ties between the global and the local level.
After these interesting introductions, the time to celebrate arrived. We officially launched Glocalities as an independent company by toasting all together after an emotional countdown. With some beautiful fireworks in the background, the right atmosphere was settled! We were really happy to have the opportunity to toast on the big step towards a bright future together with our clients without whom everything would not have been possible, and of course with the current and former employees of both Glocalities, and Motivaction.

During the party, a delicious five-course dinner was served, inspired by the culinary traditions of some of the countries included in our survey. It was really inspiring to taste different courses while reading some country-related information: indeed, every course was associated with real data from our surveys!
Alongside the dinner, our innovative World Of Glocalities tool came alive: Our guests had the chance to try the World of Glocalities app on a big touchscreen to understand its potential more deeply. To capture the festive atmosphere, a photo booth with various archetype-linked props let guests 'step into the shoes' of their favourite archetypes with some pretty funny results.
The band "THE RECIPE" and DJ-duo "C'est la vie" contributed to making a great atmosphere. Almost 250 people joined our party and we really enjoyed dancing with all of them. The combination of such a big step towards the future with the festive party we had to celebrate this announcement resulted in a perfect and pleasant night to spend together.
The event was a real success and every detail was meant to show our passion for Glocalities and the people behind it. We had a lot of fun, and we want to thank every guest who celebrated with us as well as everyone who contributed to our growth!
If you want to follow Glocalities' new journey and be updated on the projects we are working on, please subscribe to our newsletter, and follow us on LinkedIn, Facebook and Twitter!
Author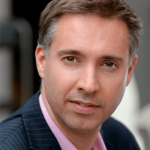 Martijn Lampert
This email address is being protected from spambots. You need JavaScript enabled to view it.
+31 20 589 83 70