Exciting Changes to Glocalities' Website
We are thrilled to announce some significant changes to the Glocalities website that will take your experience to a new level. Our team has been hard at work behind the scenes, implementing a fresh design that is visually appealing, informative, and easy to navigate. In addition to the sleek new look, we have introduced some valuable additions that aim to better serve and inform our website visitors.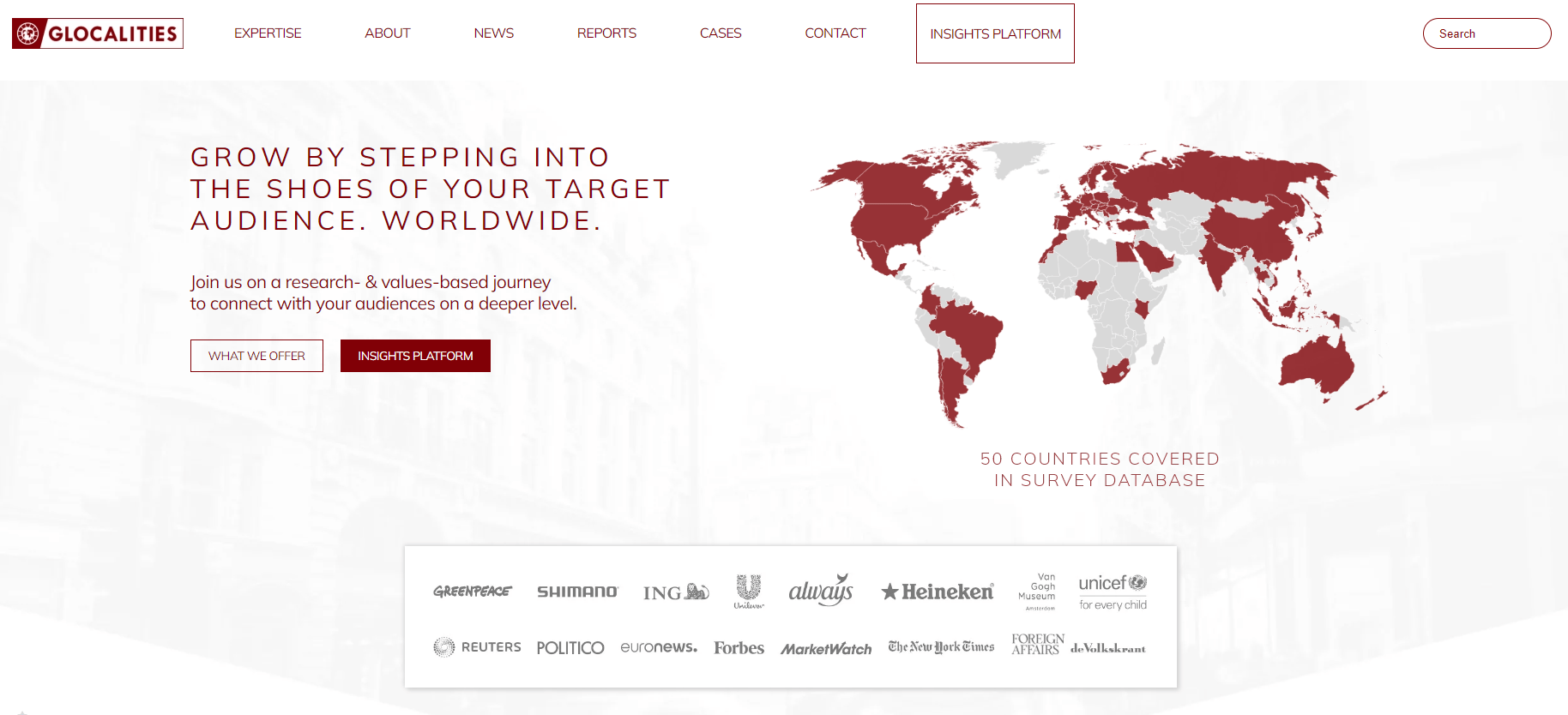 Aesthetically Pleasing and Informative Design
At Glocalities, we understand the importance of creating a positive first impression. Our new website design embodies our commitment to excellence and professionalism. The visually appealing layout engages visitors right from the moment they arrive, with a clean and modern interface that guides them seamlessly through our content.
The updated design also prioritizes accessibility, ensuring that our website is user-friendly across various devices and screen sizes. Whether you're accessing our site from a desktop, laptop, tablet, or smartphone, you can expect a consistent and optimized experience.
From an information point of view, another change on our website has been to further showcase Glocalities' expertise in diverse categories. With the addition of "Policy Research" and "Gen Z" sections, we are providing our audience with even more valuable insights into pressing global issues. As Gen Z becomes a central focus for everyone, we are dedicated to exploring and understanding this influential generation's perspectives and behaviors.
Furthermore, we are excited to expand our Glocalities research program to include over 50 countries, demonstrating our dedication to global analysis. We have created a dedicated page on our website to provide more extensive information on this effort, allowing visitors to explore the rich diversity of our research and the breadth of our worldwide scope. These changes represent our commitment to being on top of industry trends and providing our audience with the most relevant and up-to-date information available.
More Exciting Changes Ahead
But that's not all! We have more exciting changes on the horizon. Our team continually works to enhance your experience on our website, ensuring you have access to the latest research, resources, and innovative solutions that can help you navigate the complexities of today's global markets.
Stay tuned for upcoming changes that will happen on our Insights Platform page. We will share more information about the Glocalities Insights platform and how organisations can benefit from it. Moreover, you will be able to learn about the packages for the platform, and what you get with it. You can expect to see these improvements in August.
At Glocalities, our aim is to be your trusted partner in unlocking the potential of international markets. Through our website changes, we are committed to providing you with a seamless experience, valuable information, and a deeper understanding of global consumer trends.
We invite you to explore our revamped website and discover the enhancements we have made. We value your feedback and are always ready to assist you on your journey to global success.