Developing the World of Glocalities App To Access New Audiences
Want to grow your business by unlocking the potential of new audiences around the world? Wondering what's moving your target audience to take action?
Martijn Lampert, research director of the Netherlands based Glocalities research program, explains how to get actionable insights about your target audience quickly using the 2.0 version of the World of Glocalities application.
We started our international values-based program in 2013. Since the start of the program, I had the ambition to unlock global target audience insights using an app. We just released the 2.0 version of the World of Glocalities (WOG) app to quickly access consumer insights collected among 61,000 people in 26 countries.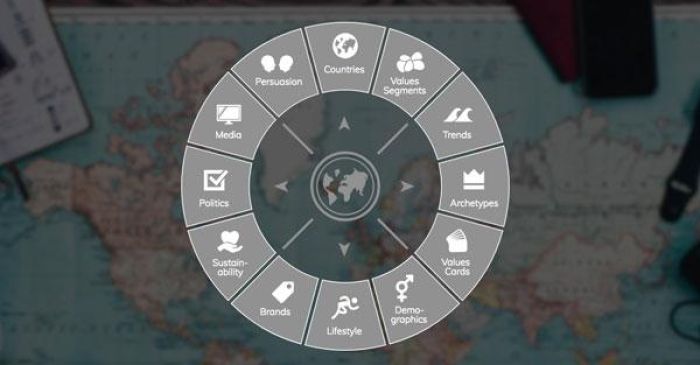 Developing the World of Glocalities app
The development of the World of Glocalities app has generated some learnings over time.
The main reason Glocalities developed the app was to have a cost-effective and efficient way to unlock a vast bulk of consumer data. We have collected many data in three consecutive Glocalities surveys. The data includes information about trends, values, media behavior, lifestyles and so forth, and writing a report based on this data is time-consuming. For some clients reports are valuable, but others like to have these insights at their fingertips to answer their burning questions.
Sometimes they need a solution within the hour or even at the moment when the question arises. The World of Glocalities app facilitates that need. Something we were not able to fulfill before.
The process of developing the WOG app started a few years ago. We ran the first global Glocalities survey in December 2013 / January 2014. We used this first survey data to develop the Glocalities model and trends. The preparation and execution of the first Glocalities wave taught us a lot about cultural differences and how to conduct international research (back then in 20 countries).
As we planned the second wave of fieldwork, which was completed in December 2015 / January 2016, we integrated new research instruments into the program. The following examples may help to illustrate this. Clients told us they wanted to know how to persuade, activate and engage specific audiences. These questions led to the integration of the persuasion tactics in the survey. Other clients wished to include archetypes into the research program, to improve storytelling. Archetypes are deeply rooted communication frames that allow you to connect on an emotional level with your audience by using stories. Examples are archetypes like the hero or the caregiver. As some team members were already knowledgeable about the theory behind archetypes, we've added these to the survey. Based on the findings we help our clients understand what specific storylines will resonate with their target audience and select the right archetypes for their brands and issues.
The addition of new measurement tools into the Glocalities survey led to more complexity. We had to think about a new way to make it easy and attractive to work with all this Glocalities data. We also knew that delivering this data through loads of Excel or SPSS tables was not the solution. Not only did we want to make the information easily accessible, but also help the client understand what the data means. The result was the creation of a visual reporting tool.
We knew from the start that every result should be visual. Our premise was to create a tool that caters to the left and right brain. We wanted to facilitate our clients with data that helps them with analytical and creative thinking. Therefore, we've included video material, examples of previous campaigns, lots of icons, and visuals that for instance express the persuasion tactic of scarcity or the archetype of the hero.
The WOG tool allows our clients to select their tailored audience, for example, Millennials in China or females in Brazil, and step into the shoes of their audience by making journeys and visually unlocking their outlook on life. These insights allow our clients to empathize with their audience. By zooming in on specific target audiences, patterns will emerge. For example, the Nike journey shows the importance of the hero archetype to tell the Nike story. The brand Nike expresses itself through the characteristics and psychology of its users and fans.
We learned that scarcity is a successful persuasion tactic for the Nike brand. We wanted to make research data more fun, intuitive, visual and show our clients real-life examples.
Advantages of the WOG app
One of the additional advantages of this app is that it allows our Glocalities team to train clients on how to unlock the Glocalities data on their own. For our clients, this means Glocalities can serve them the right actionable information with speed and agility required by today's market dynamics.
Another advantage of this app is that it's a cost-effective investment to obtain research insights. Research projects can require a substantial budget and global research is very costly. However, sometimes you may want to test one specific hypothesis and formulate a new one, and this demands flexibility and comparatively lower investments. With the app, Glocalities can fulfill that need.
We assumed the app might change our role as a research team since clients can access data on their own. However, it did not alter that role fundamentally. The WOG app shows our clients what we have in store and how you can harness these insights for fueling growth. What we're seeing is that many clients don't have the time to do the analyses, and they prefer to have an advisor, a consultant who can guide them.
Other clients who are already more familiar with Glocalities and know for example how to apply the archetypes for their messaging, are less dependent and prefer to do it themselves.
Another advantage worth mentioning about the WOG app is that it takes time out of the equation. Most Requests for a Proposal processes take at least a couple of weeks before clients can decide which agency gets the research project. After they've made that choice, the client has to wait another couple of weeks before they receive the final report with results. This complete process can be replaced if clients know how to use the WOG app because they immediately can get access to the data and insights they need. Also, if we do not have the data yet, we can get back to the respondents and ask bespoke questions, so the client gets much richer insights.
The WOG app requires a new way of thinking, for Glocalities as an agency, and also for our clients. Not every client is ready to change the way they're handling the research process and embrace the app as a new way to quickly get insights. However, on the other hand, many clients are open to new and more efficient ways of generating global or country-specific comparative insights.
Learnings and app improvements
The development trajectory of the app has taught us a couple of things worth sharing:
We learned from our first beta version that the app needed much explanation because it's different to what clients are used to when they do research. So, we needed to add real-life cases and videos to illustrate how to use the app. We are currently programming a new version of the app, and we're working on integrating more examples, like a sustainability campaign, brand campaign or NGO campaign. These examples will illustrate how to use the app and make it much more accessible.
Another thing we are including is a widget to complete the Glocalities test yourself, and get a better understanding of how you view the world. After completing this test, you will know what values-based segment resonates the most with you, and what segment is less appealing to you. This test helps clients and their internal teams to step out of their values-based bubble and offers them a helicopter view, and so they are not blinded by their preferred segment bubble.
The new app also offers clients who participate in the Glocalities fieldwork, to have those bespoke research questions and results added as a separate module in the app. This customized data will allow them to zoom in on their audience in the app by using their tailored research questions.
As we're moving forward, we'll continue to involve our clients in the improvement of the app.
One way to involve clients is by hosting workshops. These creative settings with clients are highly informative. Clients get a clear understanding of the app, and Glocalities receives feedback. At those workshops, our clients tell us what they love to see in the app. We collect those wishes and add them to a list of suggested app improvements." Most of these suggestions are implemented in our 2.0 version of the app.
One of the main benefits of the app is that it allows our team of Glocalities experts to unlock their knowledge and expertise about values, about trends shaping society and the future. The app has turned into an educational tool that enables us to guide our clients on a path to sustainable growth.
By offering our clients access to this unique base of social intelligence, we enable them to better deal with diversity and cultural differences in their marketing and policy development and to realize sustainable growth and progress in many markets.
---
Author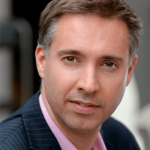 Martijn Lampert
This email address is being protected from spambots. You need JavaScript enabled to view it.
+31 20 589 83 70