Vacancy: International Market Research | Internship
Think Global, Act Local
We are looking for an enthusiastic and talented student with a passion for global research! 
Watch: How to Win Pitches and Inspire Projects with Data-driven Personas
Glocalities is a cutting edge values-based research program. Every day the world's most recognised commercial brands, charities and governments use Glocalities' data and software tools to uncover deep audience insights, opening up large areas of untapped potential, and contributing to a more sustainable future. Since 2014 we have assisted premium multinationals to expand their business in more than 30 countries around the globe.  
Do you aspire to understand the disruptive change that is going on around the world and would you like to create a better marketing future for international brands that want to think global, yet act local? Would you like to put your international research and marketing skills to the test? Then join our team!
Our intern:
Activities
Creating presentations, proposals, reports, and articles in English together with the team
Supporting marketing-related activities
Brainstorming about approach and planning
Analyzing data and making diagrams
Supporting sales activities with desk research
Helping with social activities
Writing reports and presentations
Visualizing findings and results
Drawing conclusions and writing survey summaries
Creating visually attractive reports
Currently enrolled in a Master's program or recently graduated (max. 6 months ago) with a Master's degree in: International business studies, social sciences (Sociology, Social Geography, Psychology), Marketing, or Communication Science
Knowledge of segmentation, marketing and/or relevant marketing trends
Self-starter with a hands-on attitude and the ability to work autonomously 
Outgoing and creative personality
International background and international orientation
Highly proficient in spoken and written English
Basic Dutch communication skills (ideally basic/ intermediate business Dutch)
Experienced with Excel, PowerPoint, and SPSS
We are Amsterdam based and often work together at the office. For this position you need to be based in the Netherlands and eligible to work.
Your working environment
The Glocalities team consists of 12 people and is expanding. Our culture is international, diverse and dynamic. Our employees vary from fresh graduates to senior professionals in the business. Due to the nature of our company, we communicate primarily in English.
 We offer our International Market Research Intern:
A contract of 6 months or longer, start date preferably as soon as possible (40 hours per week)
A stimulating environment where we encourage you to take initiative and have ownership of your projects
Compensation: € 450,- per month for a Masters student (for recent graduates the compensation is € 600,- per month)
 You will work within the vibrant  city center of Amsterdam and additionally we offer flexible work from home possibilities. You'll also be offered a personal development 'buddy' that will enable you to make the most of this opportunity. We offer you the possibility to stand out and make a difference. The world of research and data analytics is changing rapidly, and Glocalities wants to lead the change!
Are you interested?
Visit our website for more information about what we do. If you are confident about becoming a valuable member of our team, apply right away!
Please match your CV closely to the job description. In your cover letter, introduce yourself briefly and then tell us why you are interested in both this internship and working at Glocalities. Subsequently, tell us how you will be adding value to our team by highlighting your relevant skills and experience.
Lastly, always include your availability period (e.g January 2022 – July 2022).
Please send your resume and cover letter to This email address is being protected from spambots. You need JavaScript enabled to view it. and contact This email address is being protected from spambots. You need JavaScript enabled to view it. for more details and questions.
---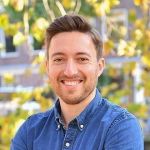 Damiano Pieters
This email address is being protected from spambots. You need JavaScript enabled to view it.
+31 6 280 951 39