Cultural Revolution Among Generation Z Values Trends Shaping The World In 2022
Seven waves of Glocalities surveys in 20 countries between 2014 and 2022, based on 295,166 interviews, show a granular picture of shifting values in a world that is in the midst of polycrisis. Just think about global warming, the war between Russia and Ukraine, COVID-19 and a luring economic recession. But what is happening beneath the surface of all this turmoil? What are the undercurrents in the international population? Are values shifting? In this large scale Glocalities trend study we identify ground-breaking and influential international values trends.
Gen Z

emancipating

and

looking

for

purpose
The research reveals that a cultural revolution is on the way among Gen Z across the world. In these times of polycrisis the new generation is being held back in its development and increasingly feels alienated, disenfrenchised, and pessimistic about the future. These developments are visible in a global mental health crisis. At the same time, values convergence is taking place between East and West, North and South, showing new ways out of the crisis. Young adults in upcoming economies are increasingly emancipating while support for patriarchy is going down. This is visible in recent waves of protests against repressive regimes that remain unwilling to facilitate change (think for example about Iran, China, and Russia). Also more and more young adults in advanced economies feel let down by society. They are increasingly searching for meaning, purpose, quality of life, and spirituality.
At

the

forefront

of

profound

transformation
The gap between generations both within advanced and upcoming economies is again widening, which also points towards cultural shifts around the corner. Gen Z, the highest educated and best connected generation ever in human history, is at the forefront of a profound transformation. The research shows that they are the pioneers of new routes for moving beyond the polycrisis that the world is now embroiled in. The trends discovered in this large scale longitudinal values survey are fundamental for understanding how the world is changing and are helpful for opinion leaders, strategists, community, NGO, business, and government leaders to ride the waves of change. 
Interests

of

y

outh

underrepresented

in politics
According to data from the InterParliamentary Union, although more than half of the world's population is under 30 years old, only 2.6 percent of the members of parliament are under 30 years of age, and less than 1 percent of them are women, further highlighting the underrepresentation of youth in political institutions. Their interests remain unrepresented and this is an important cause of disenfrenchisement and increasing feelings of alienation. While 90% of the world's youth live in upcoming economies, only 10% lives in advanced economies. For understanding the future, understanding the values, lifestyles, dreams and interests of Gen Z is of eminent importance.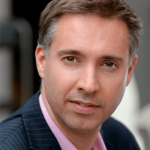 Martijn Lampert
This email address is being protected from spambots. You need JavaScript enabled to view it.
+31 20 589 83 70