International COVID-19 Trends Report, Part 1
SHRINKING WORLD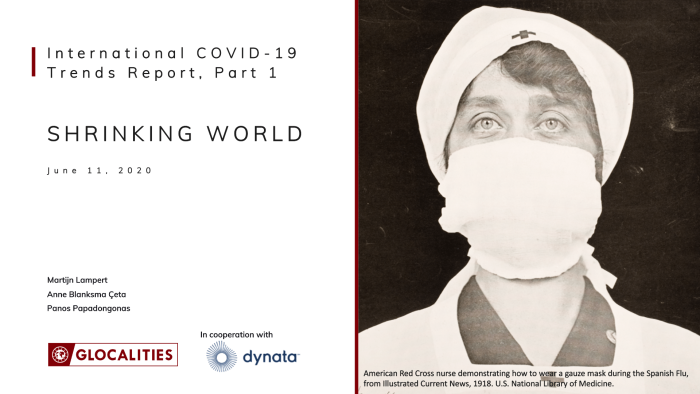 Community involvement increases, while openness towards people with other belief systems decreases, as a consequence of the COVID-19 pandemic and crisis. The Coronavirus is shrinking our world as people are readjusting to a collective threat and new realities. Trust in national governments, science and education has risen, while trust in international organizations has decreased. People are also eager to shop again and are more committed to a healthy lifestyle. These are some the main findings of a unique trend research conducted by global research agency Glocalities in partnership with international fieldwork provider Dynata.
A representative sample of 4,271 respondents from 6 countries (Brazil, Italy, Netherlands, UK, US & South Korea) were interviewed two times about their values, life aspirations and trust. They were interviewed between 23 January and 4 March, just before the COVID-19 crisis hit most countries and they were interviewed again between 22 April and 12 May, in order to track possible changes in values and trust. The unique survey methodology offers insights for policy makers, strategists and communications professionals to adapt to new realities.
Learn about the Impact Of Social Shifts On Branding And Communications (International COVID-19 Trends Report, Part 2) here.
---
The survey reveals five trends due to the pandemic and crisis:
Small world – Cultural openness and trust in international organizations goes down, while risk averseness goes up.
Back to basics – People reprioritize their life goals: safety trumps self-development goals and people become more focused on a healthy lifestyle.
Here and now –Old worries and dreams are left behind, while the crisis puts people's focus on the here and now.
Community spirit – Local community spirit blossoms, political awareness increases and brand purpose becomes more relevant.
Truthfulness – Science and education become more trustworthy and Governments are judged on the truthfulness of their crisis communications.
---
''A decline in openness and internationalism poses an urgent threat for many social causes. From academic research into ''parasite stress'' it is known that vulnerability to infectious disease is linked to collectivist attitudes and ethnocentrism. Our study shows that due to the international COVID-19 pandemic people are becoming more risk averse, express less trust in others and tend to focus on their own community. Many social causes depend on people who fight for equality. Their open worldview is under threat and there is a lot at stake for social cohesion and international cooperation. The trend data show new opportunities for community engagement, revival of truthfulness and political mobilization.''
---
International Media Coverage
In cooperation with the Reuters Foundation, we released the study. The research results were covered in many countries after the publication this article. Here are some of the top newspapers that published the report: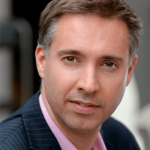 Martijn Lampert
This email address is being protected from spambots. You need JavaScript enabled to view it.
+31 (0)20 589 83 73