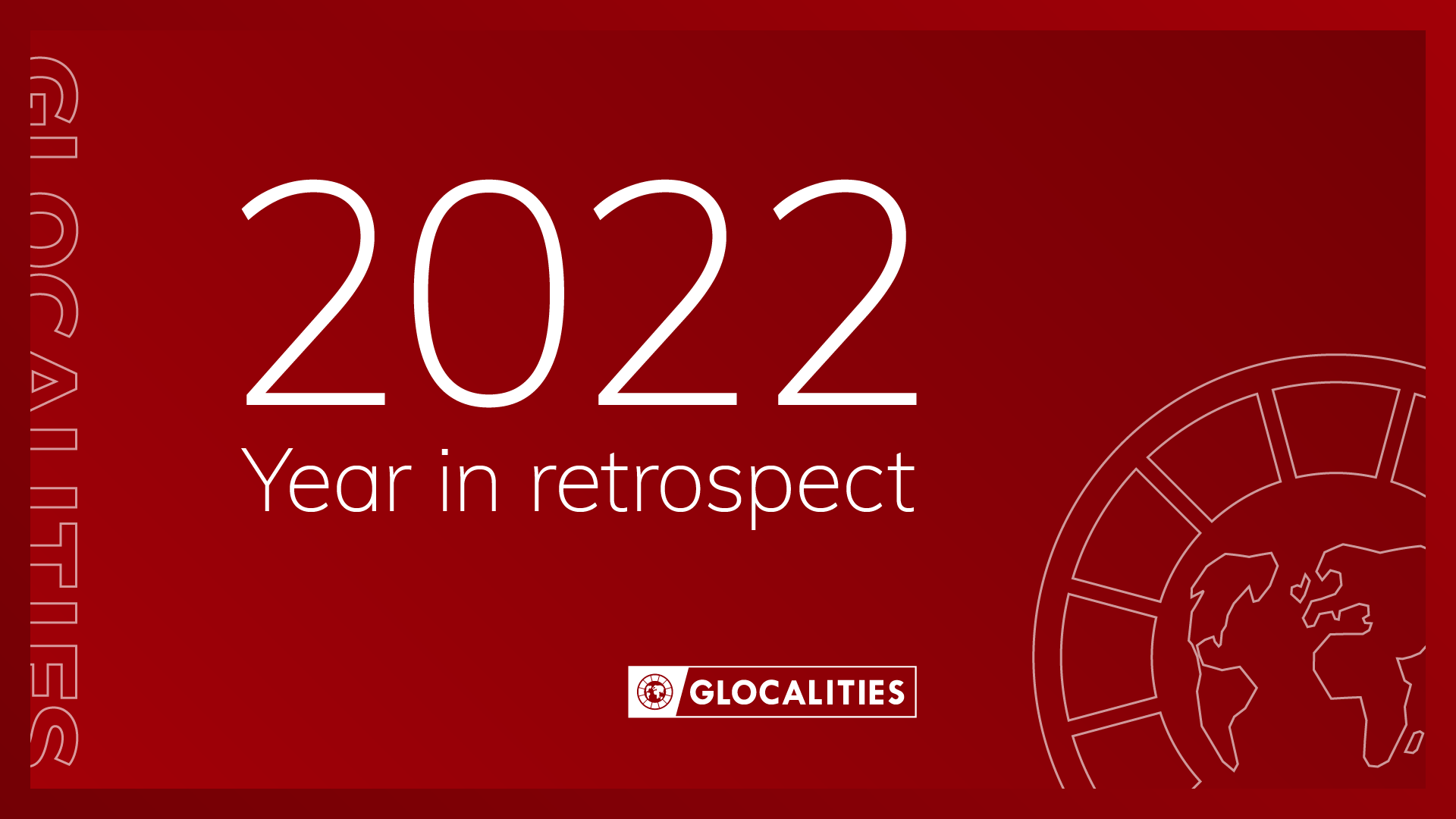 Narrative Building



Year in Retrospect: What we achieved in 2022?
At Glocalities, as an international marketing research company, we monitor the global outlook over time to translate social patterns into meaningful business insights. With 2023 is getting closer and closer, it is the perfect time to look at what we achieved in this year. 2022 was a year characterised by the lifting of COVID-19 restrictions and the reopening of international borders, but also by a surge in inflation and the tragic onset of the Russia-Ukrainian war. All in all, 2022 brought with it the acceleration of global trends such as the search for meaning, but also a notable increase in pessimism. 
In 2022, Glocalities launched three reports. In April, we published a report about the highest shared values across the world, in cooperation with the Elijah Interfaith Institute and Peace Department aimed at supporting the people of Ukraine in the context of the Russian-Ukrainian war. In addition to that, we built a report in collaboration with Estée Lauder, focusing on global leadership and gender to better understand how to overcome stereotypes. Finally, Glocalities released its annual trend report in November based on a unique in-depth trend survey in 20 countries between 2014 and 2022. What came out of this research is that a major cultural revolution is happening among Gen Z, across the world.
Further than this, we worked in collaboration with Global Citizen to monitor the mobilisation of the younger citizens for climate action. We also helped Always (a company specialised in providing period care) to improve understanding of period shaming and develop efficient strategies for narrative building to counter it.
2022 was also a year of connecting with (new) audiences. Notably, we assisted and contributed to a great number of conferences: the conference about the Future of Europe and the Pension Challenges for a Thriving Society in 2122, the Noah Conference about sustainability transition, and more.
Last but not least, we provided throughout the year various webinars to support businesses. We discussed the power understanding value-based audiences with the Dutch Flower Council, studied the dynamics of universal values with AEGON and provided insights on how Glocalities can help to boost international communication by uncovering the cultural differences in communication.
Once again, we dedicated this year to understanding people from a values perspective and the environment they live in. As we enter the closing stages of a year full of challenges and achievements, Glocalities looks ahead with optimism and hope. We are excited to enter this new year and hope to keep seeing great opportunities arising from it. 
Happy New Year from us, at Glocalities!
---
*To see the reports published in 2022 please visit: Reports