World of Glocalities: Explore & Profile your Target Audience
The World of Glocalities is a unique research-based, visual and intuitive tool that enables you to deeply understand, 'click' and grow with international target audiences.
Global insights for growth: At your fingertips
Companies have a constant need to target specific audiences that will fuel future growth, but they are often still in the dark when it comes to who these people are and what their outlook on life is beyond the company's product category.
Once you obtain a deeper understanding of your target audience, you see clear opportunities for strongly aligning your communications and strategic positioning with these people's needs and values.
The World of Glocalities is a web-based analytics tool that enables you to align your brand positioning directly to target audiences that fuel growth.
Key questions Glocalities provides answers to
What is the values and lifestyle profile of my target audience?
How can I communicate and engage with consumers more effectively? What story to tell?
Where should I adapt my positioning to ensure future growth?
What is the profile of key target segments for the future (e.g. Millennials, emerging markets, etc.)?
Where to expand next? Which countries and target groups offer the greatest potential?
What inspiration can I get by looking at customers of leading brands from other industries?
How can I incorporate sustainability into my branding and communications strategy?
How can I create a stronger alignment between global and local strategies?
''If you aspire to develop a steep and continuous learning curve regarding your brand positioning and target audiences for growth, a license to World of Glocalities is a must-have!''
Select your target & make the journey!
With this research based analytics tool, you have the opportunity to select a specific target audience and make a visual journey along their most differentiating traits. You can profile highly relevant target audiences in comparison with a specific reference group or to the rest of the global or national population concerning many topics. The World of Glocalities application in each selected journey delivers an average of 75 relevant and fact-based traits of your target audience, which provide inspiration and input for communications, brand design and consumer engagement purposes.
About the Glocalities survey
The Glocalities survey was conducted in 24 countries that cover 62% of the world population and represent 80% of the world economy. We surveyed more than 56,000 respondents in 15 languages between November 2015 and February 2016 (see glocalities.com). The respondents were recontacted in 2016 and 26,000 people participated in the second phase of the project. Numerous global and local brands were included in this phase and the data obtained form the basis of the World of Glocalities. They were weighted to national census figures with respect to age, education, region, and gender.
What will the tool present?
The tool is specifically designed to present the most distinguishing traits of the selected target audience when compared to another group in the population (reference group), based on normalized scores and indexes. The built-in algorithms and selection procedure neutralize culturally and group specific answering patterns, that appear in global surveys, as far as possible. Users have access to the following profiling features: values segments, trends, archetypes, values cards, lifestyle, persuasion tactics, brand and media consumption, charity or sustainability and politics.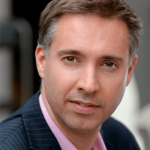 Martijn Lampert
This email address is being protected from spambots. You need JavaScript enabled to view it.
+31 20 589 83 70