Obituary Ronald Inglehart
obituary Ronald Inglehart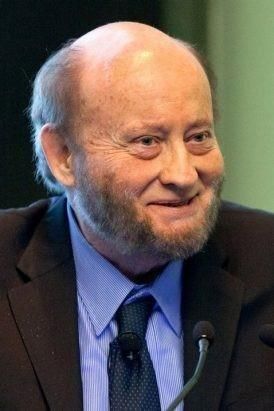 Professor Ronald Inglehart, Founder of the World Values Survey and one of the most cited political scientists in the world passed away on the age of 86 on May 8, 2020. He had kept on working and inspiring much younger scientists until a few weeks before he passed away. He leaves behind a profound legacy as a fundamental thinker and educator of cultural and political researchers, including market researchers. In his ground-breaking work ''The Silent Revolution'' (1977) Inglehart describes the rise of postmaterialist values among young people in Western democracies and the often underestimated effects of these changes on social and political life.
The post-war generation grew up in a time of economic recovery and their values shifted from a focus on materialism and survival to a focus on self-expression, equality, the environment and civil liberties. Also today, postmaterialist values are highly relevant in social and political life, think only of the Black Lives Matter Movement, the climate crisis and democracies being under threat. Postmaterialist values are also highly relevant and explanatory in the field of marketing, branding and communications, with many brands that aim to foster equality, freedom, purpose and self-actualization.
In his more recent and monumental book  ''Cultural evolution'' (2018) Inglehart describes how people's motivations are changing and reshaping the world, based on decades of survey research from the World Values Survey. In this book he also analyses the cultural backlash that led to Brexit and the rise of Donald Trump as well as the flaws and challenges of the upcoming Artificial Intelligence Society. The World Values Survey that Inglehart established in 1981 is the most profound source of empirical international data about values and attitudes, spanning more than 90% of the world population. It brings together a network of social scientists from all over the world who collect and work with the survey data. Inglehart also participated in the development of the Eurobarometer survey and the European Values Survey.
Ronald Inglehart was both a mastermind and one of the kindest and generous scholars to work with. His work on postmaterialism, survival and self-actualization values already inspired the authors of this obituary back in the nineties. His value to the world is inversely proportional to the level of his fame. He chose to be modest. Since 2019, we have cooperated in two studies on the relevance of postmaterialist values in these times of crisis. This is how we had come to know Ronald Inglehart as a remarkable intellectual and a kind, generous, humble and wise person who was always enjoying and wondering about  research innovations.
We are immensely grateful for the contribution that Ronald Inglehart has brought to the world in understanding international values change and the effects on politics. His obituary can be read here. With his monumental legacy, including more than 400 articles and 14 (co)authored books and a great many prizes, he will stay with us forever. Our deepest condolences go to his family and friends.
Martijn Lampert, Research Director and Co-Founder of Glocalities,
Frits Spangenberg, Founder of Motivaction International and Past President of ESOMAR