Business Leaders from 35 Countries Gather in the Peace Palace for the Nudge Summit
Amsterdam, October 15th, 2018. The ninth edition of the Nudge Global Impact Challenge starts today. 90 young and talented professionals from all parts of the world will participate in this life-changing leadership program, focusing on sustainability and creating impact. These young leaders represent international organizations such as Heineken, Danone, Ferrero, BMW Group, Rabobank, Philips, Nutreco, ABN AMRO and the Ministry of Infrastructure and Water management.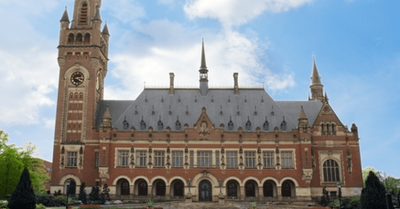 During the Nudge Summit, the Nudge Global Impact Awards will be handed out to three selected awardees. The Nudge Global Impact Award acknowledges the impact that participants of the challenge have realized with their Sustainability Impact Plan.
More than 200 CEOs, politicians, scientists, and future leaders will connect and engage in conversations on sustainability. This year's theme is 'Towards a Circular Economy. Gearing up young leaders for new perspectives on leadership, culture, and technology'.
Martijn Lampert, research director at Glocalities, will deliver the 'keynote speech'. He will share the most important insights from a worldwide research program executed by Glocalities, titled 'Increasing knowledge and activating Millennials for making poverty history.' This research was inspired by Nelson Mandela's dream to put an end to poverty globally.
The Nudge Summit will take place in the international Peace Palace in the Hague, the Netherlands.
Nudge was founded in 2010 and is a B Corp certified social enterprise that supports the transformation to a more sustainable society. Nudge connects people and organizations and supports bottom-up initiatives that have a lasting impact on our society.
To learn more about this life-changing leadership program, focusing on sustainability visit the Nudge Global Impact Challenge.
To learn more about the Peace Palace visit vredespaleis.nl
---
Jan van Betten, Founder Nudge Global Impact Challenge:
"Martijn Lampert delivered the keynote speech at the 9th Nudge Global Impact Summit at the Peace Palace in The Hague. Based on his impressive global research he identified the changemakers who can make the difference in realizing the Sustainable Development Goals. Martijn's message not only resonated strongly with the young changemakers and activists in the room but also with the participating CEO's and board members. He revealed the movement, struggles, and transition that they are all part of. I would definitely recommend having Martijn as a speaker if you want to be inspired and find out which audiences to mobilize and how to mobilize them for your cause."
---
Author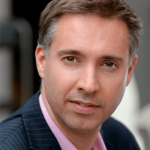 Martijn Lampert
This email address is being protected from spambots. You need JavaScript enabled to view it.
+31 20 589 83 70