Lampert and Inglehart present paper on Authoritarians and Postmaterialists at WAPOR Conference
On October 6 Martijn Lampert, Research Director Glocalities, will present at the WAPOR conference together with Professor Ronald Inglehart, Professor of Political Science and Founding President of the World Values Association. We have written a research paper about Values, aspirations and lifestyles of Postmaterialists and Authoritarians in 25 countries, based on the 2020 Glocalities survey. WAPOR is the World Association for Public Opinion Research.

Image: Professor Ronald Inglehart and Martijn Lampert
The academic conference paper explores the relationship between Postmaterialism and Authoritarianism. We test the hypothesis that, although the two concepts evolved under very different conditions and started from different theoretical perspectives, Authoritarianism and Postmaterialism are complementary concepts that empirically tap opposite poles of a common underlying dimension. In order to interpret this dimension in its broader context, we explore how this Authoritarianism/Postmaterialist dimension relates to the other personal values, psychological archetypes, personal aspirations and lifestyle preferences that the Glocalities research program measures. We also explore the extent to which the newly found dimension is related to the cross cultural Super Dimension that is based on the earlier work of cross cultural researchers Geert Hofstede, Shalom Schwartz and Ronald Inglehart. In order to do so, we included Inglehart's 12-item Post-Materialism scale and Altemeyer's right-wing Authoritarianism scale in the 2020 Glocalities International survey, an online survey conducted in 25 countries.
Lampert and Inglehart conclude that the Authoritarianism Postmaterialism dimension is a major underlying component structuring the orientations and behavioural preferences of citizens and consumers across and within countries. This finding transcends disciplines and raises many further research questions. A universal Authoritarian-Postmaterialist dimension structuring orientations and behavioural preferences is highly relevant to sociological, psychological, economic, political, developmental, environmental, methodological, cross-cultural and consumer marketing research.
Lampert: UN SDGs and charities
Lampert: Trump and Biden supporters
Inglehart: Findings transcend disciplines

Inglehart: Relating results to the Super Dimension
Lampert: Values and Authoritarianism – Postmaterialism
Lampert: Explaining brand preferences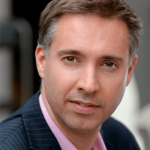 Martijn Lampert
This email address is being protected from spambots. You need JavaScript enabled to view it.
+31 20 589 83 70