Glocalities Research Director Martijn Lampert was interviewed by Peter M. Lucas and Lina Vasquez on Instagram Live. Peter is a Transformational Life Coach and Lina is a Holistic Learning Coach - together they host an Instagram live video series called A Life OnPurpose where they moderate thought-provoking discussions with interviewees centering around the topic of leading a purposeful life.
In Martijn's interview, he explains how data can help us dig deeper to understand people's shared values across the world, and how we can leverage this data to connect more deeply with purpose. He talks about examples from Glocalities clients and the online World of Glocalities application. The conversation flowed from topic to topic, touching upon COVID 19's effect on value shifts, how Gen Z is using the Internet to shape a new future, and how our shared values of curiosity and empathy unite us, among many others. 
Throughout the interview, Martijn refers to various research projects that he and the Glocalities team have previously worked on. To gain deeper insight, we've linked the free reports and press articles of these projects below. 
Interested in applying our valuable insights to your target audience? If you would like a guided tour of the World of Glocalities application for your brand or organization, contact Martijn Lampert at the email address below.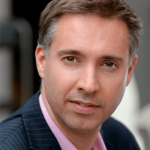 Martijn Lampert
This email address is being protected from spambots. You need JavaScript enabled to view it.
+31 20 589 83 70