Glocalities joins GlobalCitizen in celebrating the 100th anniversary of the birth of Nelson Mandela
Nelson Mandela once said: "Vision without action is a daydream".
This year, on July 18th, Nelson Mandela would have turned 100. In the year Mandela would have turned 100, Global Citizens raise their voices to end extreme poverty. We can be the generation to end poverty.
To commemorate Mandela's legacy of fighting for freedom and justice, Global Citizen heads to Johannesburg, where Mandela became a global activist who believed in the power of people working together.
Glocalities is honored to be part of the Global Citizen Year Of Mandela Policy Advisory Group and assisting Global Citizen with Glocalities research!
#BeTheGeneration that ends extreme poverty take action and join the campaign at bethenextgeneration
---
Author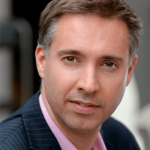 Martijn Lampert
This email address is being protected from spambots. You need JavaScript enabled to view it.
+31 20 589 83 70