Failing to Tap Into Muslim Consumer Potential Costing Billions
It is the world's fastest growing consumer group and estimated to be worth $2 trillion - yet many businesses and brands are failing to understand them.
[PRESS RELEASE]
New research on the Muslim lifestyle market has revealed the urgent need for marketers to adopt a targeted approach to capitalise on the potential of the consumer. The international report 'Tapping into the Muslim consumer potential'' has also highlighted the growing influence of the younger generation, known as Muslim Millennials, who are behind the rapid growth in the sector due to their love for technology, higher disposable income and desire to explore the world.
This is the first time such thorough insights have been provided into one of the fastest-growing sectors across the globe which will be officially launched this weekend at the Muslim Lifestyle Expo 2017 (MLE2017) in Manchester.
The Muslim lifestyle sector has seen growth at nearly double the rate of the global economy with expenditure of consumers on food and lifestyle sectors growing by 9.5% to $1.9 trillion in 2015 and projected to reach $3 trillion by 2021.
Martijn Lampert, research director of the Netherlands based Glocalities research program, who is behind the ''Tapping into the Muslim consumer potentialReport', said many marketers are still in the dark about the potential of the Muslim market.
He said: "Muslims will play an increasingly important role in global marketplace especially due to the young age demographic and consumer spending as a result of their rising purchasing power.
"This growth is fuelled by Muslim millennials, a young and dynamic group. Bringing energy, new ideas and a different outlook on life, they prove that Muslim citizens all over the world come in very different types and mindsets.
"Their diversity highlights the importance of targeted messaging based on a robust understanding of their values and preferences."
Rauf Mirza, co-founder of MLE 2017, said: "This report further reinforces the growing sentiment that the Muslim lifestyle market simply cannot be ignored.
"Its global appeal and reach means brands and businesses could be
missing out on billions in revenue.
"The opportunities that exist for all businesses, regardless of religion, are too big to miss and this is precisely the reason we created this event and why it is now the world's leading Muslim lifestyle event."
The study looked at in-depth data covering 24 countries using benchmarks such as sociocultural trends, value cards and universal archetypes to understand the people behind the ''Muslim" label.
It examined the typical values Muslims adhere to and segmented this market according to the findings while also comparing Muslims in the West and Muslims from three major Muslim countries - Indonesia, Turkey and India.
The survey revealed that Muslim consumers were eager to know the story behind products and brands before making their purchasing decision.
Innovative products and technologically advanced products are top of the agenda while saving instead of spending is the preferred outlook.
An exclusive seminar dedicated to the report will be held at The Muslim Lifestyle Expo 2017 (MLE2017) – the world's largest platform of the trillion pound Muslim lifestyle market – which returns to the city with its 2017 edition this weekend.
It is one of eight seminars discussing topics such as 'Empowerment of Muslim Women', 'Challenging Hollywood's depiction of the 'Muslim baddie' and Anti-Muslim attitudes in society.
Over 150 international and UK businesses are set to feature across 6,000 square metres of exhibition space with 15,000 visitors expected over the two-day event.
MLE2017, with Asda as headline sponsor, will feature live fashion shows, cookery shows, seminars from leading speakers and dedicated kids and sports zones.
Brands who have signed up to attend include Toyota, Lexus, RAF, British Army, The Body Shop, Rubicon, My Lahore, Haute Elan and Manchester Art Gallery.
MLE2017, now in its third year, has been designed to provide a unique marketing platform for brands and businesses to engage with the Muslim consumer by bringing together a number of sectors under one platform over a two-day exhibition.
This year's showcase welcomes brands from Canada, Malaysia, Singapore, France, UAE, Iran, Qatar and Saudi Arabia. The expo will take place at EventCity in Manchester and will feature over 150 exhibitors from sectors including fashion, food & drink, travel, media, Islamic finance, and health & beauty.
The interactive Expo will also feature a live catwalk showcasing international modest fashion brands from around the world and performances by Britain's Got Talent 2017 semi-finalist Daliso Chaponda, Tez Ilyas, (Mock the Week, Edinburgh Fringe, BBC, C4).
A live food demo theatre will feature Masterchef 2017 winner Saliha Mahmood-Ahmed.
The showcase takes place at Manchester's EventCity on October 28th to October 29th opening at 11am on both days and closing 8pm Saturday and 7pm Sunday.
For further information about the event or to register as an exhibitor email: This email address is being protected from spambots. You need JavaScript enabled to view it. or visit www.muslimlifestyleexpo.co.uk
For further information, please contact:
PR enquiries:
Anas Kasak
Seventy Nine PR
Tel: 0116 319 0990
Mob: 07971 735090
Email: This email address is being protected from spambots. You need JavaScript enabled to view it.
---
Editor's Notes
The third Muslim Lifestyle Expo is to be held at EventCity, Manchester (next to the Trafford Centre) from October 28th to 29th, 2017
More information about the event can be found by visiting www.muslimlifestyleexpo.co.uk
The Glocalities research program is created and managed by Motivaction International: an established, independent research and consultancy bureau based in Amsterdam, Netherlands.
The Glocalities fieldwork was conducted online in two phases between December 2015 and February 2016. In the first phase, 56,409 respondents from 24 countries participated. In this phase they use for building our models and instruments.
55,070 people in the Glocalities database were willing to state their religion. 4,265 of those people adhere to Islam. 547 of the Muslim respondents reside in the West. 81% of the Muslims in the Glocalities sample originate from Turkey, India and Indonesia. Together these 3 main Muslim countries represent approximately 27% of the global Muslim population. The 24 countries included in the Glocalities database host a total of approximately 537 Million Muslims, representing close to one third of the global Muslim population of 1.7 billion.
The State of Islamic Economy Report 2016/2017 by Thomson Reuters and Dinar Standard revealed global expenditure of Muslim consumers on food and lifestyle sectors grew 9.5% to $1.9 trillion in 2015 and projected to reach $3 trillion by 2021.
Eighty20 Marketing is the dedicated team behind the MLE brand. They bring over 40 years experience across international markets in senior corporate management, branding, design, operations, and sales.
---
Author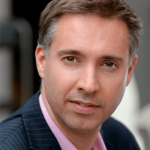 Martijn Lampert
This email address is being protected from spambots. You need JavaScript enabled to view it.
+31 20 589 83 70