Culture Trends Analysis
Happy Chinese New Year! As this is a very special day for many of our colleagues and partners, we would like to share a few insights into how China differs from other Asian countries in terms of core values. To do so, we used our latest values-based cross-cultural research among 2,895 Chinese and 17,130 people from South and East Asian countries.

新年快乐 (xīn nián kuài lè)
Mutual influence
Several countries in East Asia have had tributary relationships with China throughout history and this helped Chinese culture spread across Asia(*). Furthermore, the Chinese diaspora that often migrated for business to various parts of Southeast Asia further contributed to the spread of Chinese culture. However, Chinese culture did not only influence other cultures but was influenced by neighboring countries itself. Anime, K-pop and the beauty industry from Japan and South Korea are good examples. Nowadays, the relationship between China and the rest of Asia (and the world) is entering a new phase since China is now the world's second largest economy(**). To better understand this new world power, it is not enough to look at China as an Asian culture but also to understand what makes contemporary Chinese culture unique.
Values and Sociocultural Trends Comparison B

etween

China and O

ther Asian Countries
We first look at Glocalities values cards, which are culturally tested visualizations of fundamental human values. Compared to other Asian countries in the Glocalities database, Chinese people find wealth, harmony, capability, and recognition more important. This is in line with the Confucian school of thougth.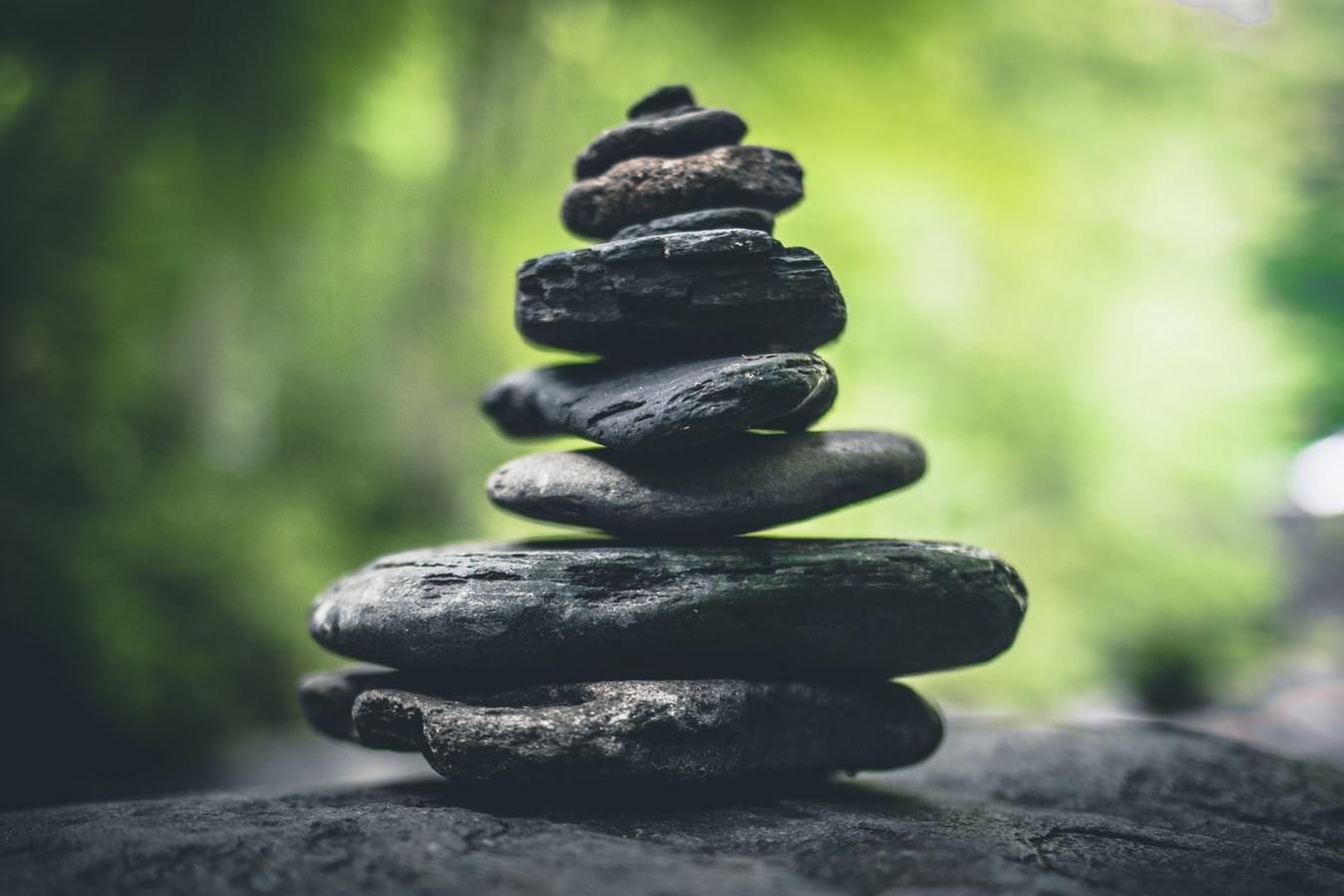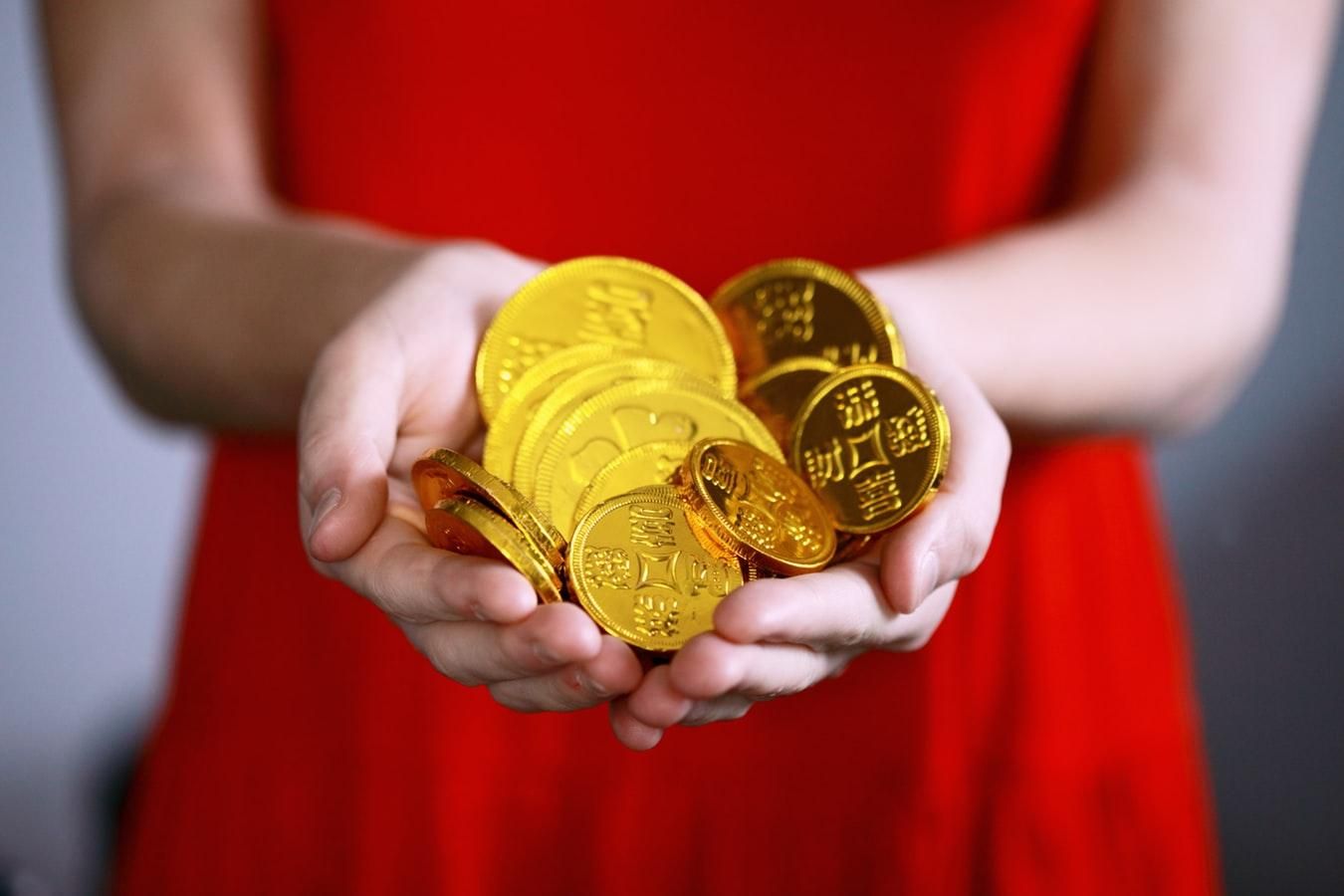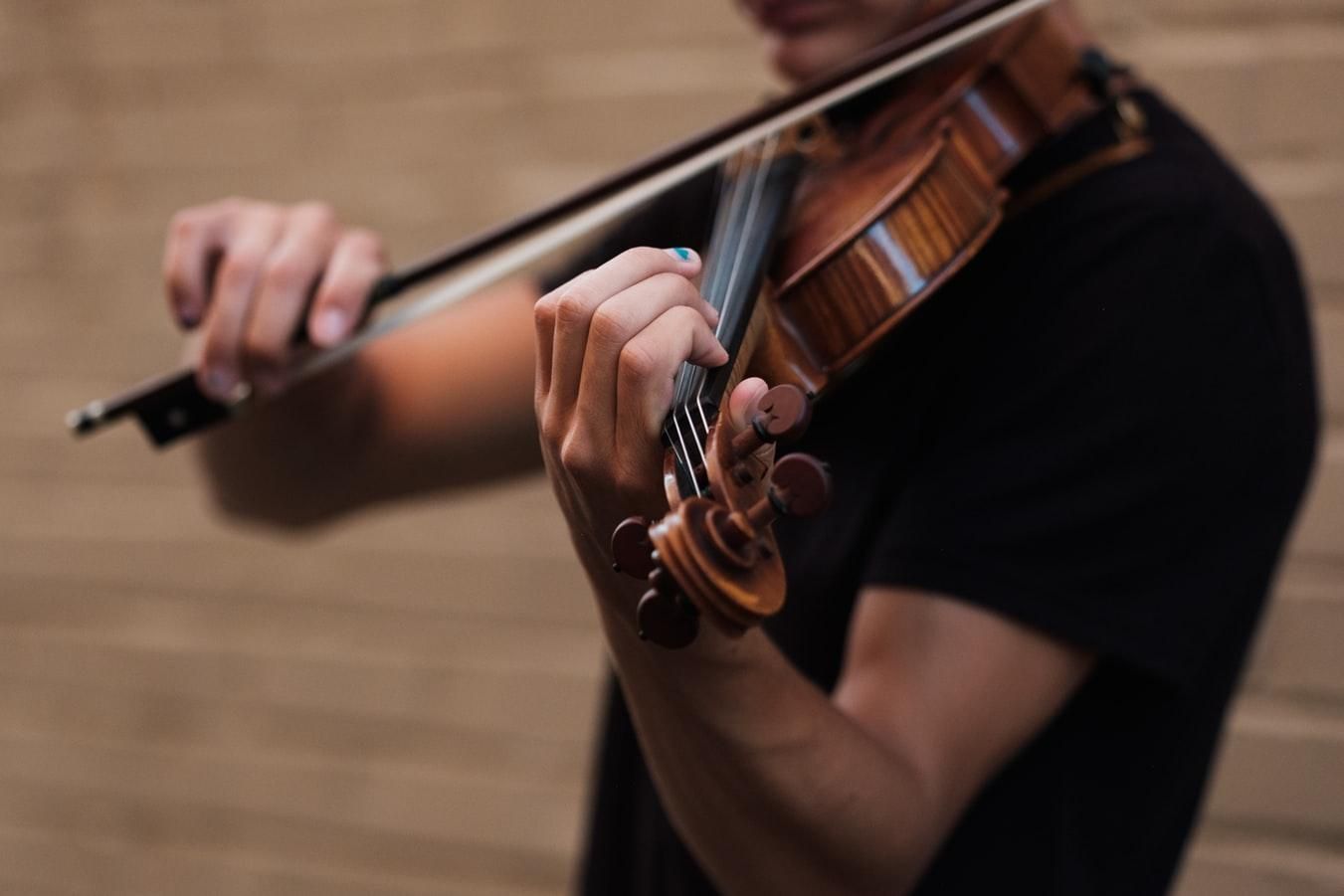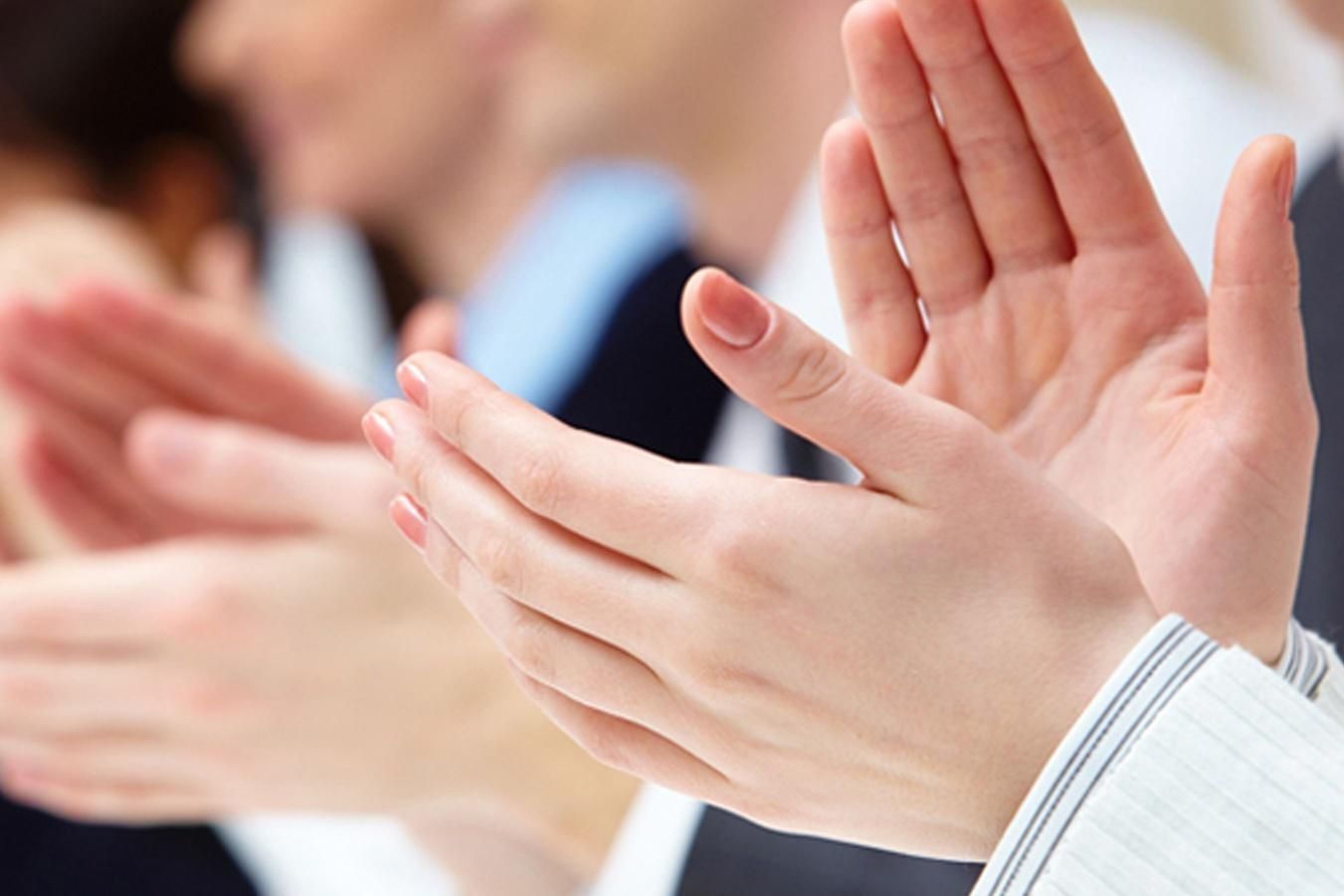 Turning to socio cultural trends, "Diversity" scores relatively high in China compared to other Asian countries. This suggests that Chinese consumers value a diversity of choice, especially products and experiences from abroad, however, does not necessarily imply that Chinese consumers adopt foreign values and norms. For instance, the socio cultural trend "Gender role flexibility" - challenging well-established gender norms - scores relatively low in China.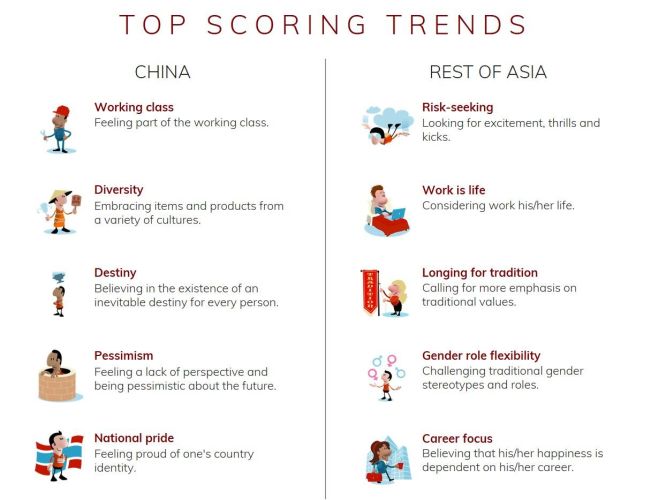 Source: 2019 Glocalities Data: socio-cultural trends in China (n = 2,895) and the rest of Asia (India, Indonesia, Japan, Philippines, South Korea, Vietnam, n = 17,130)
Another interesting finding is that believing in destiny scores relatively high in China. This resonates with the Chinese proverb "It takes hundreds of rebirths to bring two persons to ride in the same boat; it takes a thousand eons to bring two persons to share the same pillow." Finally, China scores relatively low in "Work is life" compared to other Asian countries in the Glocalities database. Even though many Chinese do work long hours, work is less likely to dominate their lives to the degree that this occurs in Japan and South Korea, both known for their extremely long working hours.
We can conclude that there are clear differences between China and other Asian countries in the Glocalities database in terms of socio-cultural values. However, this is only one of the many ways that the Glocalities database enables us to understand cultures and compare them to each other.The database contains many more variables that make it possible to obtain a 360-view of a market or specific group based on a given topic. Do you have a specific question about a country or target audience? We will be glad to help you, so do not hesitate to contact us!
Related Articles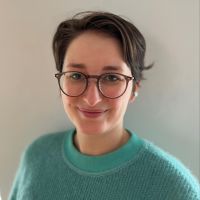 Mash Muravina
This email address is being protected from spambots. You need JavaScript enabled to view it.