Values-based Research Reveals: The Search for Extraterrestrial Life Fascinates Billions
Are we the only form of life in the universe or is there some form of intelligent life on other planets? In a recent global survey, Glocalities asked over 26,000 people in 24 countries about their belief in extraterrestrial life. The results are striking and the survey outcomes went viral across the globe.
Skyrocketing with Aliens: First-ever global survey into extraterrestrial life
Martijn Lampert, research director of the Netherlands based Glocalities research program, who is behind the "Majority of Humanity Say We Are Not Alone In The Universe" report, explains the reasons behind this first-ever global study on alien life. The research results went viral after the publication of the news article "Are Earthlings alone?" by Reuters.
Martijn Lampert – Research Director:
With our Glocalities studies, we aim to understand and unlock the human experience. We study a range of topics, such as how people they view their mission in life, their careers, relationships, how they spend their free time, which media they use, their dreams and aspirations, their views on society, politics and sustainability, but also their fascinations and search for meaning.
Glocalities primary drive is to understand the 'why' behind the behaviors and aspirations of people. To understand why people act the way they do or think the way they think. When you understand the 'why', organizations are far better able to think and act outside of the box and build lasting relationships based on shared values. A selection of our reports is publicly available on Glocalities Reports.
One of the key learnings from this specific study into extraterrestrial life is that we have to dare to ask questions that go beyond the ordinary and be curious. A survey is only as good as the questions that you are asking and how well you as a researcher are able to understand, cross-validate and can relate to the answers. If you only ask what you already know you get what you got and you won't find anything new. The universe is a great mystery and to understand how people think about it we have to broaden the horizon of our research ourselves as well.
Too many times organizations make assumptions about people that are not backed by data. Many organizations only navigate through the rearview mirror and miss out on opportunities to navigate with a full view of peoples needs and aspirations. If teachers, policymakers, leaders, researchers and communication advisors want to know about the life journey of people and find the right hooks to connect and engage with them, they first need to understand people's values and beliefs. That is our daily work and each day we keep on learning, based on our studies in more than 24 countries. In this sense, a commonality between the believers in life on other planets and myself is curiosity.
Understand how people perceive the world they live in
We are all on a journey that is shaping the way we perceive the world. For example, when I grew up, while I was in the car with my grandfather, I was always asking him lots of clarifying questions. I think the researcher awakened in me at a very early age and I never stopped researching the drivers and values of people. This evolved from the small-scale, family and neighborhood when I grew up to the scale of global research into the drivers, lifestyles, preferences, and behaviors of people.
Based on our understanding and survey data on personal journeys and how they shape people's interests, beliefs, and values, we have developed the World of Glocalities application. This tool allows teachers, leaders, policymakers, fundraisers and communication professionals to instantly start a journey by selecting target audiences and get a deeper understanding of people's beliefs, values, preferences and persuasive styles to connect with them on a deeper and emotional level. The tool directly plays out the profiles of target audiences. You step into their shoes and go on a journey with a very steep learning curve.
Researching the belief in extraterrestrial life
Every fieldwork wave we include new questions in our global survey. The inclusion of the most recent questions on the existence of intelligent extraterrestrial life may be somewhat surprising. This curiosity was partly driven by my fascination for why space movies such as Star Wars have been so immensely successful for decades. A personal fascination with the mysteries of the universe, combined with recent (2012) research by astronomers estimating 100 billion habitable planets (earthlike) in our milky way, led me to define survey questions such as:
"Do you believe in the existence of some form of life on other planets?"
When we analyzed the data of the 26,492 respondents we found that actually 61% of the people in the 24 countries Glocalities survey say yes to this question. 17% rule this out and 22% say that they don't know.
"Do you believe in the existence of intelligent alien civilizations in the universe?"
47% of the people in the Glocalities survey say that they do believe this. 26% rule this out and 28% say that they don't know. The full survey report can be downloaded here.
By including those questions into the Glocalities survey, we are able to link people's beliefs in extraterrestrial life with their backgrounds, values, lifestyle or country and create some revealing profiles.
Sometimes people who believe in the existence of intelligent alien civilizations are considered a marginal minority. The topic of belief in alien life is rarely discussed by journalists from mainstream media. So, it was very striking to discover that almost half of all the people included in this global survey confirm they believe there is intelligent life on other planets.
The 47% of people who believe in some form of intelligent life on other planets is a diverse group but they also have some commonalities. Compared with the non-believers these people are more interested in science and technological progress. If we look at the cultural and psychological traits of these people, we learn they are more open-minded, like to challenge traditional norms, value freedom and have an anti-authority mindset.
We have also learned that these believers in alien life are creative, value art and have more of a holistic view on life. They believe in the power of the human imagination for creating new realities and new ways of living and thinking. They are also more interested in politics and plead for transparency in politics.
Due to their interest in science, arts and other principles that Leonardo Da Vinci lived by such as a holistic view on life and an independent outlook on life, we see a lot of similarities with Leonardo Da Vinci's Homo Universalis. Due to their belief in intelligent life in the Universe, I call this group of believers in intelligent alien life "Universal Men/Women".
A values perspective on life in the universe
With Glocalities earlier this year we released an in-depth analysis and report to understand the highest values of humanity in cooperation with the Elijah Interfaith Institute and Havas Lemz, at the occasion of the worlds religious leaders making a plea for friendship across religions. Our Glocalities survey report revealed three core values that are shared by humanity worldwide across all religious groups and among non-religious people. These highest scoring values are curiosity, empathy and friendship.
Throughout history, humanity has been moving forward, driven by curiosity. Due to our curiosity and ability to learn, people can survive in the most harsh circumstances. People are highly motivated by this value. They want to continuously learn, understand and discover. This partly explains why a majority (60%) of the believers in alien life say that we should try to get in contact with advanced alien civilizations (only 21 % say that we should not try to get in contact). Friendship is another value related to the urge to seek contact. People are pro-social beings. They value friendship and somehow feel empathy for all forms of life, even if it is alien.
A lot of elements are coming together in this research; the human curiosity is never-ending. It's apparently driving a lot of people to think about life in the universe, and even their willingness to seek contact and reach out to intelligent life on other planets. The massive fascination with alien life partly explains the massive popularity of movies such as Star Wars, Star Trek or Avatar. It is no coincidence that Star Wars since its first release 40 years still is one of the highest grossing movies worldwide.
On the one hand, I was surprised by the outcome of the Glocalities survey on life on other planets because it is not common in the mainstream media to discuss the subject. Somehow this is a taboo subject that is present but below the surface. On the other hand, I was not surprised. If you look at the scientific discoveries of the past years, the estimation of the numbers of habitable earthlike planets is so stunningly high that the odds that there is no extraterrestrial life are very low. Early this year NASA announced the discovery of 7 Earth-like planets orbiting a particular star (TRAPPIST-1).
The survey went viral worldwide
The Glocalities survey on alien life is the first study on the topic in so many countries, to be exact 24, and based on the global media coverage of the results and the high scores on the belief in life in the universe; it's a clear indication that the topic of alien life resonates with a lot of people. The media coverage worldwide of our survey that was released just before the new Star Wars film ''The Last Jedi'' is quite overwhelming. The survey outcomes went viral since Friday, December 9th and were covered by at least 380 articles in more than 50 countries.
Here's a top 10 of the publications by country (based on most reach):
We now have an exciting mixture of people's interests in the topic of extraterrestrial life. Insights from science, the sci-fi angle represented by movies like Star Wars or Avatar, and very rich polling data on how people in 24 countries think about this topic. These various angles combined show that the mysteries of the universe offers humanity endless possibilities and storylines to discover, research and experience.
---
Author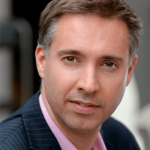 Martijn Lampert
This email address is being protected from spambots. You need JavaScript enabled to view it.
+31 20 589 83 70