Beating Poverty With Research?
Article: Research World, December 2016
Extreme poverty rates have dropped by 50% in the last two decades. Only 1% of people across the globe know this. How can you raise awareness and activate people towards a positive mindset and a higher level of involvement? Martijn Lampert and Panos Papadongonas of Motivaction show in an article for Research World how to stimulate and engage the critical mass of society with regards to poverty around the globe, and how research can help with that.
Member could read the full PDF Magazine here.
---
Author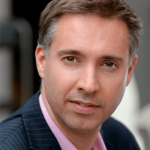 Martijn Lampert
This email address is being protected from spambots. You need JavaScript enabled to view it.
+31 20 589 83 70